Complexity, short development cycles and lean budgets require organizations to innovate quickly and efficiently. But innovation is often stifled, and solutions are rejected.
Breakthrough ideas and insights usually arise at the intersection of silos of function, experience and expertise. Rapid innovation requires people, ideas, information and resources to flow across the organization—and a context to develop and support solutions from idea to reality.
Through a decade-long, multi-phase research program, involving more than 500 interviews and organizational network analysis (ONA) to understand the network dynamics tied to innovation, we have identified key strategies to leverage the power of employee networks, solve bigger problems and produce more innovative outcomes.
Identify pockets of opportunity. Create cross-boundary networks of expertise and influence around high-priority strategies or critical challenges. Organizational Network Analysis (ONA) can uncover silos of capabilities that, if better integrated, could spur innovation and translate creative ideas into new processes, services and products.
Drive innovation through hidden networks. Many good ideas never come to fruition because people do not have the formal or informal influence to get them into play. Our research shows 3 types of network roles are critical:

Brokers, also called boundary spanners, build bridges from one group to another.
Connectors are well-connected within a group and are needed to refine and socialize ideas and organize other to streamline implementation.
Energizers unleash passion for innovations to advance and push others beyond the safe bets.

Engage others in ways that prompt risk-taking, co-creation and ownership. Our research also shows that more effective leaders innovate on two levels—the work and the network—to develop a more robust solution and ensure its acceptance. They fight a culture of fear and consistently do 5 things that prompt innovation:

Tap into a broad network early to think about a problem in different ways, explore solutions and make connections between seemingly unrelated ideas or groups.
Draw people into the idea or problem by showing respect, seeking mutual benefit and creating positive energy—earning their interest, effort and creativity.
Spread ownership of the idea and seek feedback, involving key opinion leaders and naysayers to allow options to emerge and seed the network's acceptance of the innovation.
Develop a prototype early to provide proof of concept, focus next steps and builds trust.
Communicate solutions, then iterate with the network, engaging people on an emotional level and allowing time and resources to adapt the work.
MIT Sloan Management Review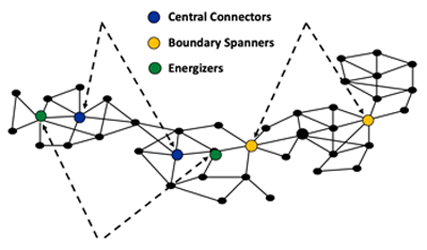 Don't Leave Innovation to Chance
90% of executives claim that long-term organizational success depends on developing and implementing new ideas.
But most of them don't know they can foster emergent innovation through the power of employee networks.
Learn to create collaborative contexts where innovation is likely to occur—at the intersection of existing networks—and leverage brokers, connectors and energizers.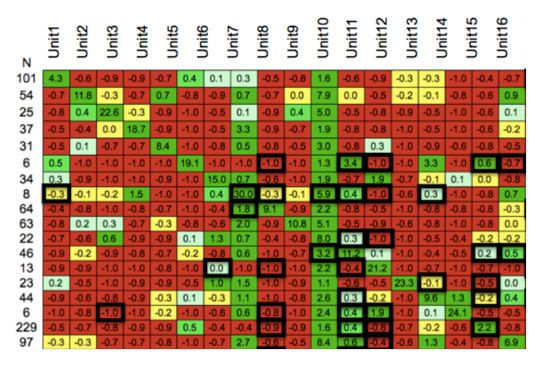 Apply the Network Strategy
Boost capacity for breakthrough ideas and create momentum needed for successful innovation.
Through keynotes and leadership development and consulting (with customized toolkits for implementation), Rob helps organizations connect employees and fuel networks to systematically unleash innovation.
Customized Network Analytics for Innovation
A flexible suite of analytics and tools can be deployed by Rob and his team help your leaders, teams and organizations innovate faster and better.
Organizational Network Analysis (ONA) gives an edge to companies by revealing pockets of opportunity and targeted ways stimulate innovation.