The Microstress Effect
How Little Things Pile Up and Create Big Problems—
and What to Do about It
Build resilience against microstress, find purpose, and cultivate relationships that enable you to thrive both at work and in life.
On Sale April 18, 2023
Networks are hidden drivers of individual, team and organizational success.
But most of us are making mistakes. We are missing out on the power of who we know and how we interact. Our organizations and teams underperform. Projects falter.
The good news is that invisible, informal networks can be seen, cultivated and leveraged to dramatically improve innovation, performance and well-being.
Rob Cross has studied the underlying network dynamics of effective organizations and the collaborative practices of high performers for more than 20 years. Through research and writing, speaking and consulting, and courses and tools, Rob's network strategies are transforming the way people lead, work and live in a hyper-connected world.
Explore Core Ideas in Beyond Collaboration Overload
Click on the titles below to explore the headlines and watch a brief video
Network Strategies for Individuals, Teams and Organizations
Explore five powerful applications of network science that drive individual, team and organizational success.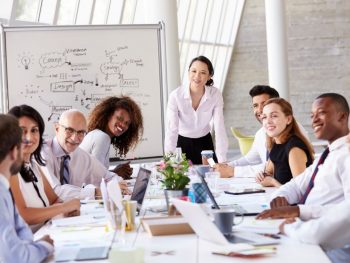 Reduce collaborative overload and re-invest in connections with the greatest impact.
What future-focused leaders say about Rob …
Rob is a true pioneer in taking organizational network analysis and in seeing its possibilities for leadership, innovation and talent management. His work on Collaborative Overload has been very helpful to us as we have sought to help leaders navigate the increasingly hyper-connected, always-on world of work. His commitment to us over the years as a thought partner and practitioner has been invaluable.

Rob and I have partnered over several years, first at Ford and now at DICKS Sporting Goods, focused primarily on Collaboration Overload and Wellbeing. He has a unique ability to bring rich, credible research to light in a digestible way… he humanizes the science, and uses his expertise to help us all lead, work, and live better together.

Rob Cross has distilled a significant body of scientific evidence and research on network analysis and made it practical and impactful for leaders at all levels. This impact is often within days, and it improves their own performance and well-being and allows the entire organization to operate with speed to drive (and scale) innovation through high-quality collaboration. I have seen this impact first-hand as we have partnered with Rob over the last 2 years.

Rob's work has ushered in a whole new management science domain to help organizations better understand critical business issues and drive bottom-line impact through the lens of social capital evaluation. He has the rare ability of being able to conduct complex studies and then express his findings in a crisp, compelling and practical manner. His research has significantly influenced my personal views of how to position talent for optimal success.
Cigna's emphasis on organizational and personal leadership networks has resulted in improved business operations, leadership pipeline development and talent effectiveness. These results have been amplified by the expertise and corporate acumen of Rob Cross, an essential element of our work in this space. Whether working with new Cigna leaders or executives working to establish ever-better business and workplace efficiencies, Rob has distinguished himself as a "must have" member of the conversation and team.

Rob's twenty-plus years of academically rigorous research makes him the unmatched leader in understanding the personal and organizational strategies required to succeed in the emerging Connected Economy. Over my career, I have seen his presentation style and counter-intuitive insights mesmerize and energize the most executive C-suite teams.

The Network Insights Blog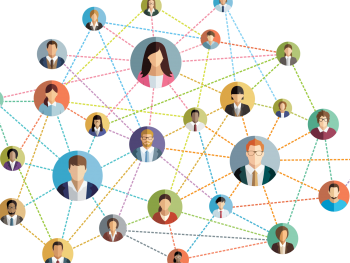 Contrary to popular belief, an effective network is not usually a big one. Success doesn't come from having the most connections. Creating and engaging targeted relationships is the key to personal performance.