Share!
Most management consultants and team leaders have a big blind spot in how they drive team effectiveness. They structure team processes and strengthen team skills—but ignore the ecosystem outside the team.
It's not that the external environment is ignored; teams are constantly responding to it. And, certainly teams pay attention to customers or stakeholders. But our work shows that successful leaders go WAY beyond this in shaping the ecosystem for their team to be successful.
In our research to understand the collaborative practices of teams, we saw the effort many leaders put into creating this context. For our high performers, this was not an afterthought activity or a small amount of their time and attention. It was a critical strategy for success, with most estimating that they spent 40-60% of their time in these ecosystem activities. The result was often a more engaged team, a better work product, and more successful and efficient implementation of ideas.
What specifically were these leaders doing to connect with and shape the ecosystem? We found 6 consistent, invisible drivers of success:
1. Source and shape work coming into the team.
Leaders proactively interact with external stakeholders to shape the nature and timing of work that comes into the team to:
Manage workload. Establishing timing and required responsiveness of work ensures that the team is not put under undue or erratic pressure.
Leverage and build capabilities. Steering the content of the work allows better utilization of current capabilities and extends skills on the team.
Engage teammates. Shaping work to the extent possible to align with what people on the team want to do builds engagement and motivation.
2. Obtain resources.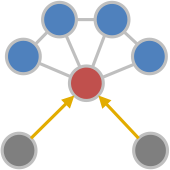 Leaders proactively solicit external stakeholders for resources that enable the team to do its work. These resources might be time, head count/talent or financial resources that enable the team to do its job more effectively to:
Ease burden. Helping to shift deadlines or re-allocate work enables progress while also preserving engagement of the team.
Produce greater results. Materializing required resources enables efficiency and focus to get work done.
Make team more effective. Securing funding for travel (so team can meet), conferences or other things that build capacity and skill of colleagues makes the team be more effective.
3. Influence decision-makers and informal opinion leaders.
Leaders proactively advocate to formal leaders (e.g., supervisors and governance bodies) and informal opinion leaders for the work outputs of their team to ensure:
Continued resourcing. Proactively targeting formal leaders will increase odds of continued support and resources.
Efficiency of implementation/roll out. Proactively targeting positive/supportive opinion leaders will increase efficiency and effectiveness with which a plan moves forward.
Avoid derailment. Proactively targeting negative/misaligned opinion leaders helps keep projects from derailing either through one big moment or the death of a thousand cuts.
Enhanced reputational returns. Proactively engaging formal and informal leaders can lead to greater reputation and future opportunities that the network brings the team.
4. Adapt best practices for quality and efficiency of work.
Through their own or team member's actions, leaders identify and bring best practices into the team through connections with people doing similar work in different geographies, functions or organizations to:
Improve quality of execution. Employing best-of-breed ideas will improve the effectiveness of work output of the team.
Improve efficiency of work. Not re-creating practices from scratch helps teams be more efficient in developing and using an idea.
Improve team morale.Staying at the forefront of one's discipline keeps team members' skills where they want for marketability and engagement.
5. Innovate through collaboration integration with adjacent expertise.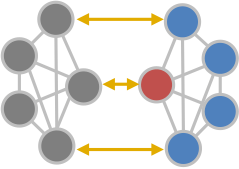 Leaders and their team explore synergies with those who hold adjacent expertise that could enable a joint offering to:
Produce more holistic solution. By solving a problem more effectively, your team differentiates and, if in a market-facing role, can charge higher premiums.
Create network leverage. As the group you collaborate with becomes aware of capabilities on your team, they can become sources of work and referrals.
Engage teammates. Team members are often more energized in innovative contexts creating breakthroughs and advancing ideas.
6. Create team member enterprise connectivity for performance and engagement.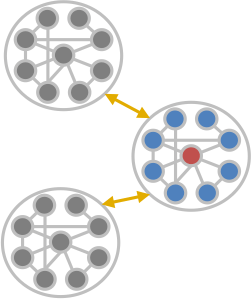 Leaders create a context for the team to cultivate connections to other parts of an organization that can positively impact performance or engagement to:
Produce more effective team performance. By team members having broader networks in the organization they are more likely to be more innovative in solutions they envision and more effective in mobilizing resources and commitment to the team's work on an enterprise level.
Create higher engagement and reduce attrition.Helping team members to connect into groups doing work they care about increases engagement and decreases likelihood of attrition.
While all 6 aspects of ecosystem management contribute to the effectiveness of a team, they don't all require a high level of attention at all times. Start by focusing on a specific project, something that will benefit with even just a small improvement in efficiency or one that is in danger of stalling out. Identify the 1 or 2 factors that are overlooked and could be a differentiator. Then, block time each week to invest in the relationships and decisions that create the ecosystem in which your team can improve, progress and succeed.
Find out more about our teams research in the Harvard Business Review article, How to Make Sure Agile Teams Can Work Together. And take action for yourself and your team with our Execute Critical Work through Networks courses and tools, including the new Agility Accelerator Tool and Team Agility Workbook.
Share!